See this building



on a map
(without leaving this page)


Public Building :

6.53 / 10

- 43 votes
Building's name

Musée d'Art Contemporain de Montréal MAC
Architect
Jodoin Lamarre Pratte et Associés
Location / address
185 Sainte-Catherine Street West
Montréal
Quebec, Canada


| | |
| --- | --- |
| | Near subway station Place-des-Arts |
or

Bus : 15, 80, 435
Get directions to this building from (zip code)
Borough Downtown
Arrondissement Ville-Marie
Centre de l'Île


3 floors(overground)
Year of completion
1992
Building type
Public Building


Last update:
2016-01-10

CodeIMTL 2166

Complex real estate
Place des Arts
This picture was taken on : 2011:04
Picture by Alexis Hamel
You have more information about this building:
contact us
History and facts about this building
An international architectural competition was organized in 1983 to achieve the building of the Musée d'Art Contemporain MAC on the Place des Arts esplanade.
Over 100 firms participated to the competition and deliver plans all very original plans.
Here is a list of participants (the first 20)
Cayouette and Saia, architects
Favreau / LeMoyne, Lapointe, Mag ... Martel
Reich, architect
John Semple, Luc Denis, Dominic ...
Larose, Laliberté, Petrucci, arc ... Zoya
Duba, architect
David Boulva, Cleve Dimakopoulos and Partners
David Brian Allardice, architect Michel
Anastasiu, architect
Architects Averna, Boisvert, Reeves
Pierre Baillargeon, architect and Denis Desrochers
Architects Beaudry and Laniel
Paul Becker, architect
Begin and Rodrigue, architects
Pio Bégin, architect
Claude Bélanger, architect
Belzile, Brassard, Gallienne, Lavoie, architects
Robert Bianchi
Gilles Bilodeau, architect
Marcel Bilodeau, Denis St. Louis, architects
Bisson, and Hevert Bertomeu, architects
Jacques Bissonnette, architect
Blouin, Blouin and Associates, Architects
Marius Bouchard, architect
Member of the jury
Raymond T. Affleck, Architect
Game Aulenti, Architect
Gerard Lamarche, Director
Jacques Le Barbanchon, Architect
Andre Menard, Director
Radoslav Zuk, Professor

The institution

Museum of Contemporary Art was founded in 1964 by the Quebec government as a service to the Ministry of Culture. It was not until 1983 that the museum acquires its independence.

The museum housed in various locations before the construction of its building on the Place des Arts.

Museum's permanent collection has nearly 7,000 works.

Positionnement de cet édifice sur une carte ancienne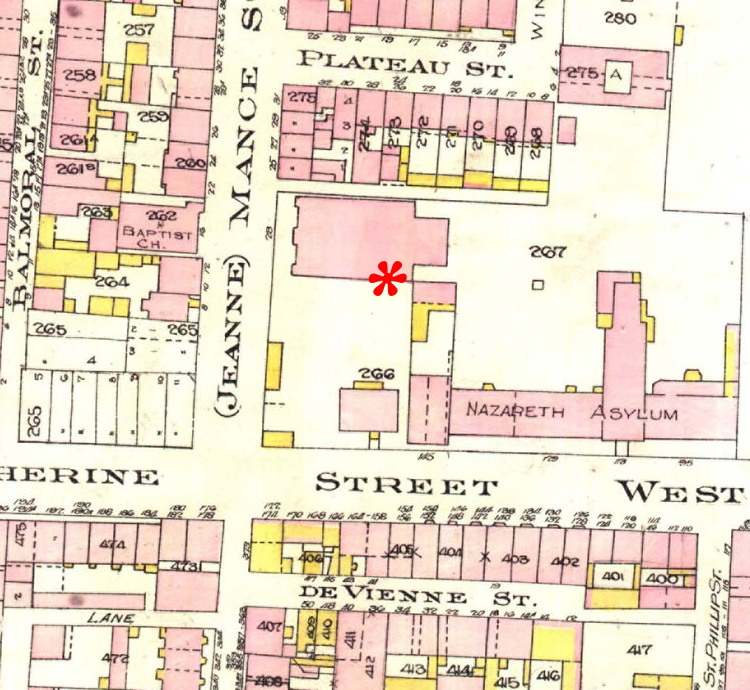 BANQ Atlas Montreal 1912 174399_006
Positionnement de cet édifice sur une carte ancienne
Archive de la Ville de Montréal - vue aérienne 1947-1949 VM97-3_7P8-29